LS-71 Conferencing/Simultaneous Interpretation System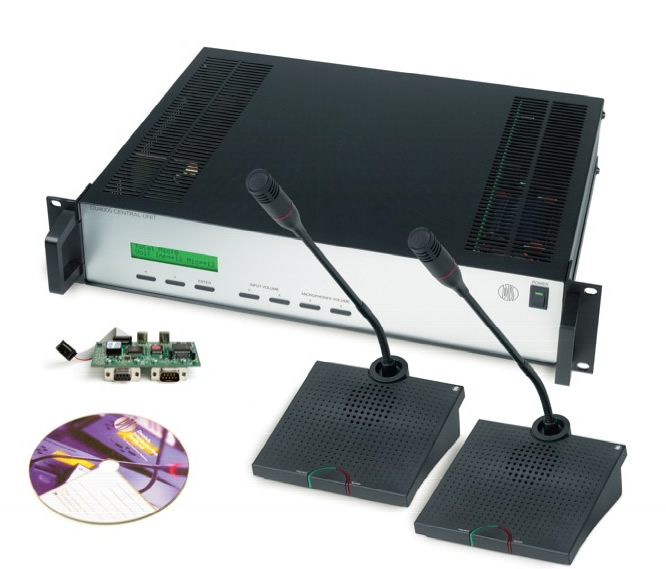 The LS-71 is a portable conference system for 98 delegates and two (2) chairmen. This system operates in push-to-talk mode and is by far the easiest and most cost-effective way to place one hundred microphones in one room. It is ideal for corporate training centers, rental companies and break-out or committee rooms. The LS-71 system is fully functional without any additional parts and can be set up in a matter of minutes. It can be operated stand-alone or by PC with an operator.
Features::
Illuminated red ring for easy speaker identification, clearly visible even in broadcast lighting.
Push-to-talk operation introduces structure to the meeting.
"Daisy Chain" loop-through cabling.
Different operating modes with request-to-speak queuing.
Chairman unit with priority override.