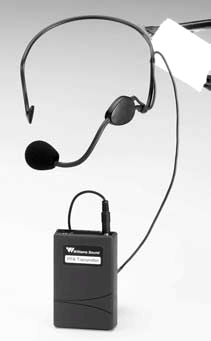 Many times participants at the front of the group can easily hear the tour guide speaking while those in the back struggle and often become frustrated. This can have a profound impact on the satisfaction level of every tour participant.
With the ONE 2 ONE™ Tour Guide system, your tour group can listen to your guide speak without any distractions or background noise at a distance of up to 150 feet.
The guide's message is always delivered directly to the listener's headphones by way of FM signal. This allows the tour participants to wander: they can focus on the areas of the tour that meet their personal interest - without missing any important facts or information provided by the tour guide.
The ONE 2 ONE™ Tour Guide system meets the Americans with Disabilities Act (ADA) for hearing assistance, and is also FCC-approved for language interpretation. Each ONE 2 ONE™ system is backed by a 5-year factory warranty: your assurance of quality and satisfaction.