CM 4410 P portable conference chairman unit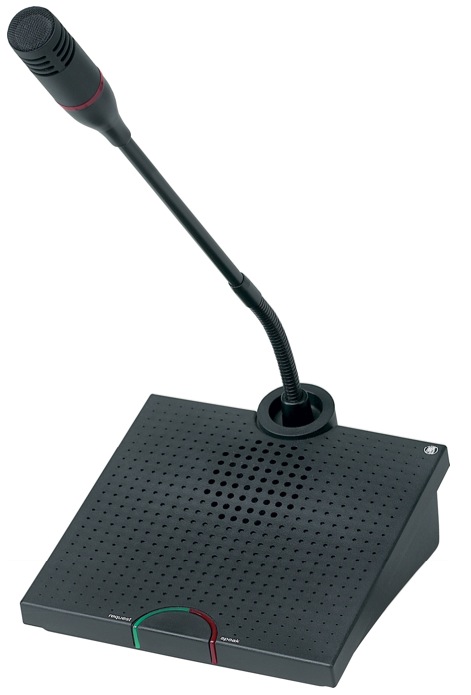 The CM 4410 P is a portable conference chairman unit perfectly suited for permanent meeting rooms or temporary discussion-style meetings.
The unit features a built-in high-quality loudspeaker and a fixed 14.2 in. (36 cm) gooseneck microphone with illuminated red ring to indicate microphone ON status. Each unit enables the conference chair to speak, register a request-to-speak, listen to other speakers and override delegates with the priority button. The unit can either be controlled by the microphone button or remotely by the operator.
The microphone button has two LEDs to indicate whether the unit is on (RED) or in the request-to-speak queue (GREEN). The loudspeaker is automatically switched off when the microphone is activated to prevent acoustic feedback. A 6.6 ft. (2.0 m) cable is permanently connected to each unit to allow for quick and easy installation of units.
Features:
lluminated red ring - identifies speaker easily
Push-to-talk operation introduces structure
"Daisy Chain" loop-through cabling
Proprietary microphone design eliminates handling noise