Simultaneous interpretation for high-level international meetings requires three essential components:
Expert conference interpreters who are well-versed in the topic of the conference,
Simultaneous interpretation equipment with features that address the specific needs of the conference,
Conference technicians who have technical knowledge and experience in all aspects of the installation and operation of the specific simultaneous interpretation equipment used.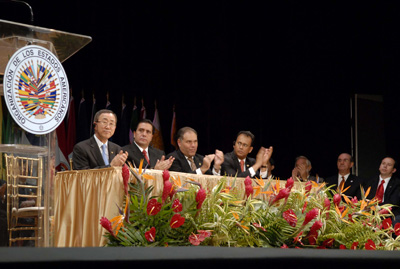 The equipment may include radiofrequency equipment, digital infrared equipment, digital language distribution systems, soundproof interpretation booths, conference push-to-talk microphones, wireless microphones, etc., according to the needs of the meeting.
It is also essential for the technicians to have the interpersonal skills and flexibility required to ensure that the conferees have all their technical needs fulfilled.
This includes designing or adapting the system to incorporate any other audiovisual equipment, being attentive to any equipment irregularities and correcting them before they become a problem, and replacing any equipment that performs below our high standards.
We may also provide translations of all documents throughout the meeting, including motions, resolutions, working papers, etc.