In addition to their training and knowledge of translation, our financial translators normally have experience, training, and knowledge of comparative accounting and finance and specialize in specific industries and countries.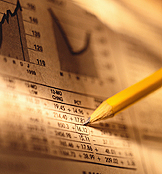 This high level of specialization allows them to cultivate in-depth knowledge of the accounting practices in each country for which they translate and how these practices may be impacted by legislative and regulatory developments.
We can translate from simple financial statements required by an international bid, up to a complete financial package for IPO's, mergers and acquisitions, or international tender offers.
We also have expert conference interpreters specialized in insurance, accounting, and finance and provide simultaneous interpretation for technical meetings, conventions, and seminars.