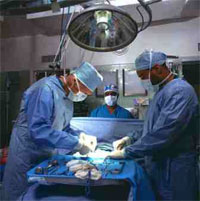 The majority of our medical translations involve medical devices, research, and patents. Therefore, our medical translators have the required training, skill, and knowledge not only in translation, but also in medicine.
Many of our medical translator hold medical degrees, in addition to post-graduate translation training.

We also provide simultaneous interpretation for medical conventions and continuing medical education seminars, including field presentations of new medical devices and training on new surgical procedures.