Winner of the 2004
Best Portable Audio Product Award!
Amplification anywhere without wires!
Exceptional Audio Performance!
80dB signal-to-noise ratio!
Available in 72MHz or 216MHz

All-in-one wireless receiver, 2-channel 10 Watt power amplifier (15 Watt Peak, 10 Watt RMS)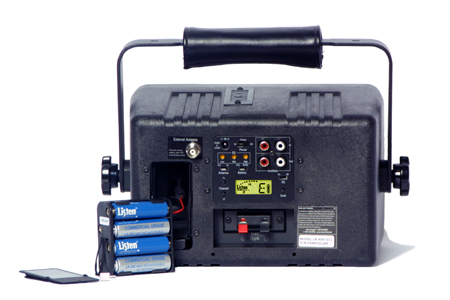 Place up to 3,000 feet away (at 216MHz) from the stationary transmitter and 150 feet away from a Listen portable transmitter to receive and amplify the transmission audio. Perfect for soundfield applications!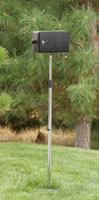 Battery Operated! Use with the Listen LA-201 Power Supply, external 12VDC or internal batteries.

Note: Includes LA-201 Power Supply. LA-361 High Capacity AA Alkaline Batteries and LA-362 NiMH Rechargeable Batteries sold separately.

Easily Field Tunable: Select from 57 channels with the push of a button; compatible with most ALS systems.