Winner of the 2004
Best Portable Audio Product Award!
Wireless, portable, sound amplification / soundfield package. Perfect for schools, houses of worship, training facilities, outdoor venues ... anywhere you need a wireless soundfield!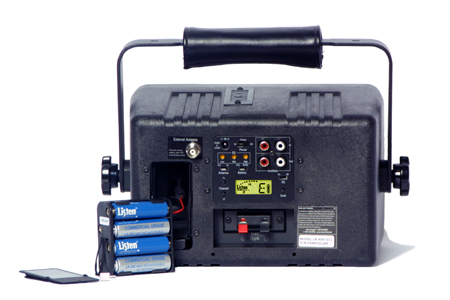 This system includes a portable transmitter, microphone and wireless speaker / receiver.

If you need more amplification, consider adding an LA-316 Expansion Speaker or LR-100 Stationary Receiver / Power Amplifier. And don't forget, you can add belt pack receivers to this same system for expanded benefit!

For details, click on the product name below.